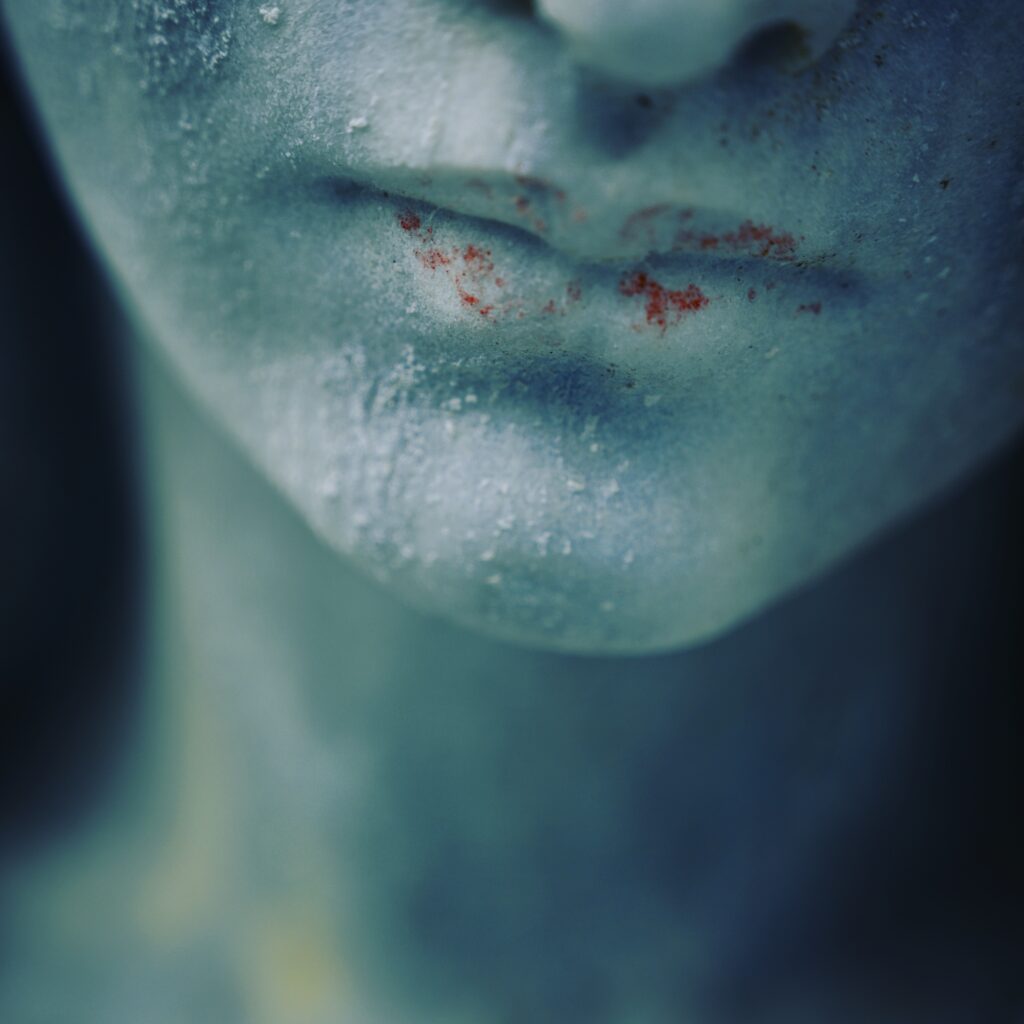 MEN TEND NOT TO TALK ABOUT THEIR STRUGGLES FOR A VARIETY OF REASONS. IT MIGHT BE THAT WE SIMPLY DON'T KNOW HOW, IT MIGHT BE THAT WE WERE NEVER TAUGHT HOW TO, IT MIGHT BE THAT WE FEAR IT WILL MAKE US SEEM WEAK, IT MIGHT BE THAT OUR MINDSET TELLS US WE NEED TO SOLVE IT OURSELVES. AS A RULE, WHEN IT COMES TO HEALTH ISSUES MEN OFTEN PUT OFF GETTING HELP AND WHEN IT COMES TO MENTAL HEALTH WE ARE VERY SLOW AND RELUCTANT TO GET HELP. THIS CAN NOT ONLY BE HARMFUL TO THE PERSONS WELLBEING BUT IT CAN ALSO BE DETRIMENTAL TO THOSE CLOSE, PARTICULARLY PARTNERS AND CHILDREN. OUR MENTAL HEALTH ISSUES CAN MANIFEST IN MANY DIFFERENT WAYS FROM THE OBVIOUS MOODINESS, IRRITABILITY AND/OR AGGRESSIVENESS TO US WITHDRAWING AND ISOLATING OURSELVES, ALL OF WHICH WILL HAVE A TERRIBLE IMPACT ON THOSE CLOSE TO US, THOSE WE CARE ABOUT AND WHO CARE ABOUT US. WE NEED TO BE ABLE TO RECOGNISE WHEN OUR MENTAL HEALTH ISSUES ARE AT THE POINT WHERE THOSE AROUND US ARE SUFFERING AND MAKE EVERY EFFORT TO RESOLVE IT. THIS WILL UNDOUBTEDLY IN 99% OF CASES MEAN THAT WE MUST SEEK HELP, NOT DOING SO WILL EXASPERATE AN ALREADY INTOLERABLE SITUATION. IT IS IN THIS SPACE THAT WE MUST BE AT OUR BRAVEST. ALONGSIDE OR OPPOSED TO THESE, OUR MENTAL HEALTH CAN ALSO AFFECT OUR APPETITE, SLEEP PATTERNS AND SEX DRIVE. IT CAN MANIFEST IN HEADACHES, SKIN IRRITATIONS, STOMACH AND BOWEL PROBLEMS. THE REASONS WE FIND OURSELVES IN THIS PLACE IS JUST AS DIVERSE, IT CAN BE RELATIONSHIP ISSUES, PROBLEMS AT WORK, FINANCIAL PROBLEMS, MAJOR LIFE CHANGES, SUBSTANCE ABUSE OR HISTORICAL ISSUES LIKE CHILDHOOD TRAUMA OR SEXUAL AND PHYSICAL ABUSE. IT CAN BE A RESULT OF NOT MAKING THE FUNDAMENTAL CONNECTIONS OF BEING NURTURED AS A BABY/CHILD. IT CAN BE A COMBINATION OF ANY OR ALL THESE THINGS AND SOMETIMES YOU JUST DON'T FUCKIN KNOW WHAT IT IS, YET IT IS JUST AS PERVASIVE. ALL THIS CAN BE HAPPENING WHILE YOUR MIND IS TRYING TO UNDERMINE YOU WHICH CAN LEAD TO FEELINGS OF INADEQUACY, FAILURE, SELF LOATHING, SELF BLAMING AND A RAFT OF OTHER EQUALLY DESTRUCTIVE THOUGHT PROCESSES, AND  IN THE WORST SCENARIO, SUICIDAL THOUGHTS. FOR ME THE ALARM BELL WAS WHEN I REALISED I WAS SLEEPING MAYBE 3 HOURS A NIGHT, EATING EVERY SECOND DAY AND LOCKING MYSELF AWAY IN THE DARK. I WOULD NOT ANSWER THE DOOR OR THE PHONE YET I WAS GOING TO WORK EVERY DAY WEARING A VERY THIN MASK. I HAD AT THAT POINT ALREADY LOST THE PERSON I LOVED AND I WAS STARTING TO SPIRAL OUT OF CONTROL. I KNEW I HAD TO SEEK HELP, THERE WAS NO QUESTION AND ONCE I ADMITTED TO MYSELF I COULDN'T DO IT ALONE IT WAS MADE SOMEWHAT EASIER. BY THAT I MEAN EASIER TO SEEK HELP, NOT EASIER TO DEAL WITH THE MENTAL HEALTH ISSUES, THAT REMAINS TO BE THE MOST DIFFICULT THING I HAVE EVER ATTEMPTED. IT IS OPENING THE BOX THAT HOLDS THE FEARS AND INSECURITIES, FACING MY DEMONS IN ORDER TO EXORCISE THEM.
FOR ME THE OBVIOUS STEP WASTO GET INTO COUNSELLING. THIS HAS BEEN BENEFICIAL IN THE PAST IN REGARD TO ME WORKING THROUGH SOME GRIEF ISSUES. I WAS NOT PREPARED FOR THE CONFRONTING NATURE OF WHAT WOULD BE REVEALED BUT I AM THANKFUL TODAY I HAD THE STRENGTH TO NOT ONLY OPEN THE BOX THAT HELD MY FEARS BUT ALSO THE STRENGTH TO STAY WITH IT WHILE EVERY FIBRE IN MY BODY SCREAMED FOR ME TO SHUT THE BOX AND PUT IT BACK.
SO THE MESSAGE HERE IS….KNOW WHEN YOU NEED HELP AND SEEK IT OUT. BEFORE IT STARTS DESTROYING THE IMPORTANT THINGS AROUND YOU. I HAVE LET MY ISSUES BECOME A SELF PERPETUATING STORY, A STORY THAT HAS COST ME OVER AND OVER BUT MY FEAR TO FACE IT STOPPED ME FROM SEEKING OUT THE HELP I HAVE SO DESPERATELY NEEDED. BE BRAVE IN FACING YOUR FEARS, BE RESOLUTE IN YOUR PURSUIT OF BETTERMENT, BE STRONG OF MIND.