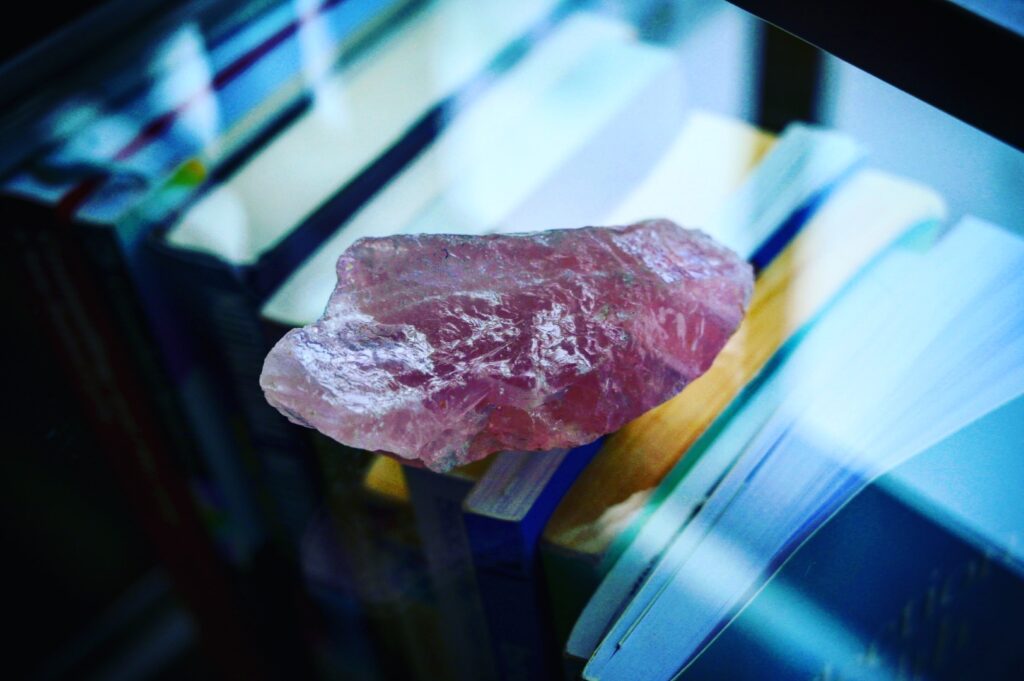 THE HEALING JOURNEY IS A PROGRESSION, TINY AND TENTATIVE STEPS AT FIRST THAT SLOWLY GATHER MOMENTUM. A CHALLENGING PATH THAT TESTS ONES RESOLVE AND COMMITTMENT. FOR ME IT IS A PATH THAT CONSTANTLY HAD ME WANTING TO GIVE IN AND JUST SAY "FUCK IT, IT'S TOO HARD" BUT I HAVE COME TOO FAR NOW TO TURN BACK AND THE FRUITS OF MY HARD WORK THUS FAR ARE ALREADY SWEET, NOT TO MENTION THE ENLIGHTENMENT I AM EXPERIENCING AND THE AWARENESS THAT IS INHERENT IN MY LEARNED EVOLUTION OF SELF.
THE PATH WENT SOMETHING LIKE THIS, STEP ONE WAS TO ACKNOWLEDGE IT ALL CAME OUT OF THE DARKNESS I HAD CARRIED AROUND INSIDE ME ALL MY LIFE. IT HAD PLAYED A MAJOR PART IN DESTROYING EVERY INTIMATE RELATIONSHIP I HAVE HAD. IT BRED IN ME INESCAPABLE INSECURITIES THAT WOULD MANIFEST IN ME SABOTAGING THE THINGS I HELD PRECIOUS, THIS WAS A TERRIBLE AND CONFRONTING REALISATION. HOWEVER, FOR ME THE FIRST STEP TO HEALING WAS TO ADMIT (INITIALLY JUST TO MYSELF) I WAS SOMEHOW MENTALLY UNWELL. THIS WAS SIMPLY TO SAY IT OUT LOUD. THIS WAS A SIGNIFICANT STEP IN THAT I HAD SPENT MY LIFE HIDING THE FACT THAT I ALWAYS KNEW I WAS A BIT BROKEN. TODAY I REALISE THAT THE ONLY ONES WHO EVER GOT A PEAK AT THIS PART OF ME WERE THOSE WHO KNEW ME INTIMATELY AND FOR ONE REASON OR ANOTHER NONE OF THEM HAD EITHER OR BOTH THE CAPACITY OR DESIRE TO UNDERSTAND. EVERYONE ELSE HAD BEEN FOOLED BY THE THIN MASK, HAD THEIR OWN BATTLES OR DIDN'T GIVE A RATS ASS.
THE NEXT STEP WAS TO ATTEMPT TO UNDERSTAND WHY I WAS UNWELL. THIS WAS DIFFICULT AND I QUICKLY REALISED I COULD NOT DO THIS WITHOUT PROFESSIONAL HELP. THIS WAS A REAL TURNING POINT FOR ME. LIKE A LOT OF MEN I WAS TAUGHT THAT I SHOULD BE STRONG, I SHOULD SOLVE MY OWN PROBLEMS OR IGNORE AND BURY THEM, SHOW LITTLE EMOTION AND ASK FOR HELP AS AN ABSOLUTE LAST RESORT IF AT ALL. ALONGSIDE THIS I WAS UNABLE TO ACCEPT THE HELP THAT ASTUTE AND/OR CARING INDIVIDUALS WOULD OCCASIONALLY OFFER ON SEEING ME STRUGGLING, "I'M ALL GOOD" WAS THE RESPONSE TO "ARE YOU OK?", REGARDLESS OF HOW NOT OK I WAS. I FOUND A COUNSELOR WHO HELPED (AND CONTINUES TO) AND GUIDED ME, WHO ENCOURAGED ME TO DIG DEEP IN ORDER TO FIND MYSELF. IT WAS TEMPESTUOUS, I CRIED EVERY DAY ON MY PASSAGE TOWARD A TRUE AND HONEST EXAMINATION OF SELF. I DON'T CRY AS MUCH NOW. THIS PROCESS LIKE THE MAJORITY OF MY JOURNEY IS ONGOING, A WORK IN PROGRESS.
ENTER A CHERISHED AND WISE FRIEND WHO WOULD OFTEN SPEAK OF SOMETHING I HAD LITTLE UNDERSTANDING OF, OFTEN TALKING AT LENGTH WHILE I TRIED TO TAKE AT LEAST SOME OF IT IN. SLOWLY I STARTED TO BE ABLE TO PROCESS WHAT WAS BEING SAID AND IN THE KNOWLEDGE IT WAS BEING HANDED TO ME WITH LOVE AND WITH THE INTENTION OF BENEFITING MY WELLBEING I BECAME A WILLING STUDY. THE SUBJECT WAS "ENERGY" AND IT HAS BEEN LIFE CHANGING. MY ENERGY AND HOW IT IS PIVOTAL IN THE COURSE MY LIFE TAKES AND HAS TAKEN. TODAY I UNDERSTAND THAT THE ENERGY WE PUT OUT INTO THE UNIVERSE IS WHAT THE UNIVERSE WILL GIVE BACK. UNINTENTIONALLY I HAD CARRIED FORMS OF NEGATIVE ENERGY WITH ME FOR MOST OF MY LIFE AND THE UNIVERSE GAVE BACK THAT NEGATIVITY. THIS IS A VERY BRIEF OVERVIEW AND EXPLANATION OF WHAT I NOW KNOW. THOUGHTS ARE ENERGY AND WHERE THOUGHTS GO ENERGY FLOWS. ENERGY IS A VIBRATION, WE ALL VIBRATE AT A DIFFERENT FREQUENCY, YOUR VIBRATION WILL ATTRACT LIKE FREQUENCIES AND REPEL THOSE THAT DON'T ALIGN WITH YOURS. NEGATIVE ENERGY WILL VIBRATE AND ATTRACT NEGATIVE ENERGY WHILE DRIVING AWAY ANYTHING POSITIVE. IN THE SHORT TIME I HAVE CONSCIOUSLY BEEN AWARE OF MY ENERGY AND VIBRATION I HAVE BEEN ASTOUNDED AT THE IMPACT IT HAS. I ENCOURAGE ANYONE READING THIS TO EXAMINE CRITICALLY WHAT YOU ARE SHARING WITH THE UNIVERSE ENERGETICALLY.
FAST FORWARD TO TODAY AND A CRITICAL STEP IN MY HEALING AND MY ENERGY WAS TO LET GO. LET GO OF RESENTMENT, ANGER, HURT, GUILT, HATRED AND BLAME. REALISING THAT THESE THOUGHTS AND EMOTIONS WERE LIKE CANCERS INSIDE ME, THEY WERE ROBBING ME OF MOMENTS WHERE I COULD BE GIVING THANKS, SHOWING LOVE AND UNDERSTANDING, EXPERIENCING THE JOY AND FREEDOM (I LOVE THIS ONE!!!!) THAT COMES WITH FORGIVENESS. THESE THOUGHTS AND EMOTIONS DULLED MY VIBRATION WHILE ALL THE TIME DRAWING NEGATIVITY TO ME LIKE A MAGNET.
SO, THAT IS THE STORY (IN A NUTSHELL) SO FAR, I AM ENERGETICALLY FOCUSED ON ONLY THE POSITIVE, I AM HAPPY, I AM CONSTANTLY ATTRACTING BEAUTY INTO MY LIFE, I MEDITATE DAILY, I LOVE AND RESPECT MYSELF. WATCH THIS SPACE FOR UPDATES.
LIVE BEAUTIFULLY, SHINE, LOVE AND LAUGH.